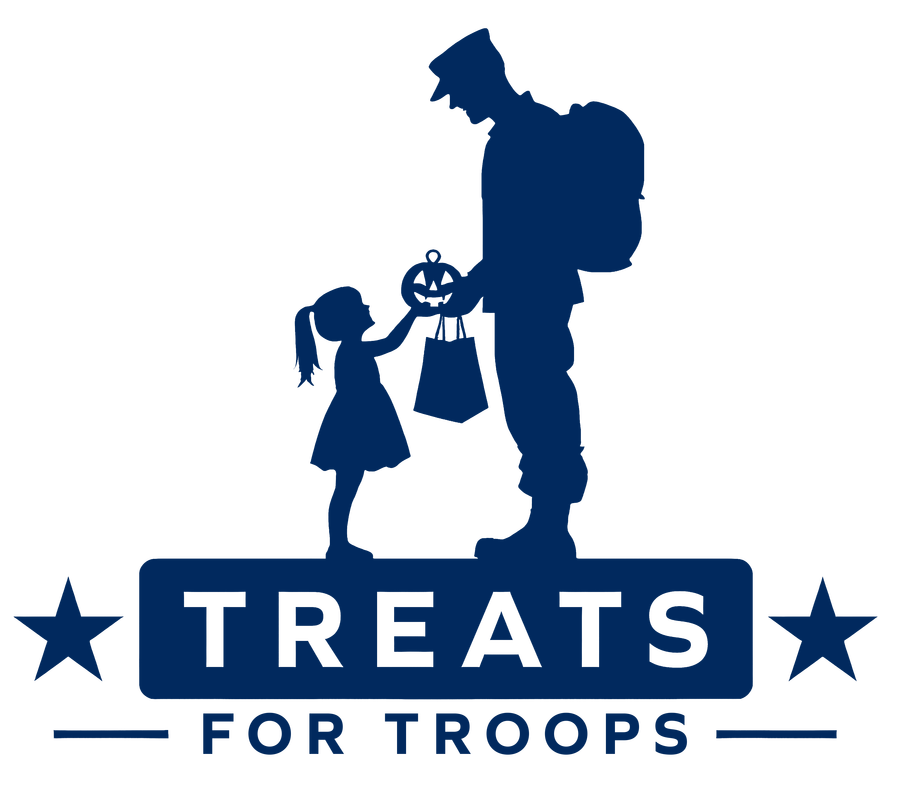 TOO MUCH HALLOWEEN CANDY? TREAT THE TROOPS!

THANK YOU!
📣 Big Thanks to Our Supporters!
We've hit our goal! Thanks to your generosity, care packages are now on their way to the USS MASON (DDG 87) and troops worldwide through the U.S.O. Your support has been invaluable.
Looking forward to next year's "Treats for Troops"? Remember us after Halloween and sign up below to get reminders about our next donation drive. You can also sign up to become a donation drop-off location. Your continued support makes a difference!
Stay connected and be a part of this ongoing journey of gratitude and support. Your involvement is what makes this mission a success!
DONATION BOX LOCATION MAP
SPECIAL THANKS TO OUR DONATION PARTNERS!
Halloween is a time of fun, costumes, and, of course, candy. For our troops stationed far from home, these Halloween treats not only offer a sweet bite but also a nostalgic reminder of festive times back home. By donating leftover Halloween candies, kids can share a piece of their celebration with our brave service members.



Intro: Candies evoke nostalgia and provide comfort to troops.
Types: Non-melting candies (hard candies, gummies, lollipops), individually wrapped chocolate (dark chocolate preferred), and various flavored gums.
Storage: Ensure candies are unopened in original packaging.
Tips: Choose universally loved flavors and brands.
Intro: Personal notes and drawings uplift troop morale.
Guidelines: Positive messages; avoid sensitive topics. Encourage children's drawings with vibrant colors.
Storage: Place in envelopes or clear sleeves to protect the messages.
Intro: Snacks offer nutrition and a taste of home.
Preferred: Nuts, dried fruits, beverages (instant coffee, tea, hot chocolate), and other snacks (granola bars, protein bars).
Packaging: Unopened, original packaging.
Expiration: Opt for long shelf-life products.
Introduction: Beyond food, many items can provide comfort, entertainment, and practical utility to our troops.
Suggestions:
Personal Care: Travel-sized toiletries, wet wipes, and lip balm.
Entertainment: Playing cards, puzzles, travel-sized board games.
Comfort: Quality socks, beanies, and small plush toys.
Practical Items: Batteries, pocket notebooks, pens.
Postal Restrictions:
Avoid sending aerosols, air bags, alcoholic beverages, ammunition, cigarettes, dry ice, explosives, fresh produce, gasoline, marijuana, nail polish, perfumes with alcohol, and poison​.
Military Universal Rules:
Exclude weapons (except small pocket knives), political items, clothing with curse words, and e-cigarettes​​.
Tips:
Choose lightweight, durable, and genuinely useful items. Always confirm with the service member to ensure compliance with specific deployment guidelines.
DOWNLOAD A MESSAGE TO SEND!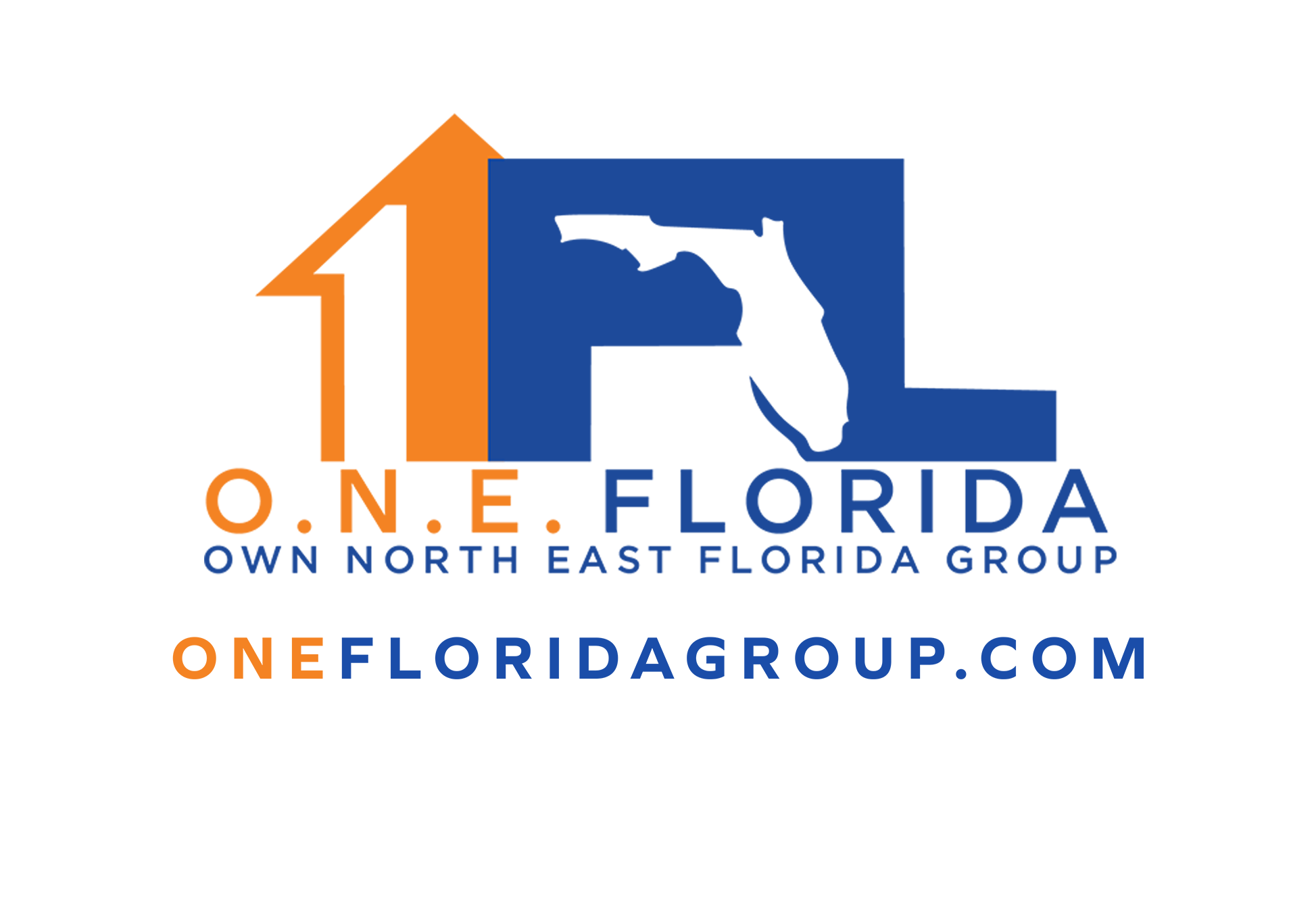 HEARTFELT GIFTS FOR HEROES
THE JOURNEY OF
TREATS FOR TROOPS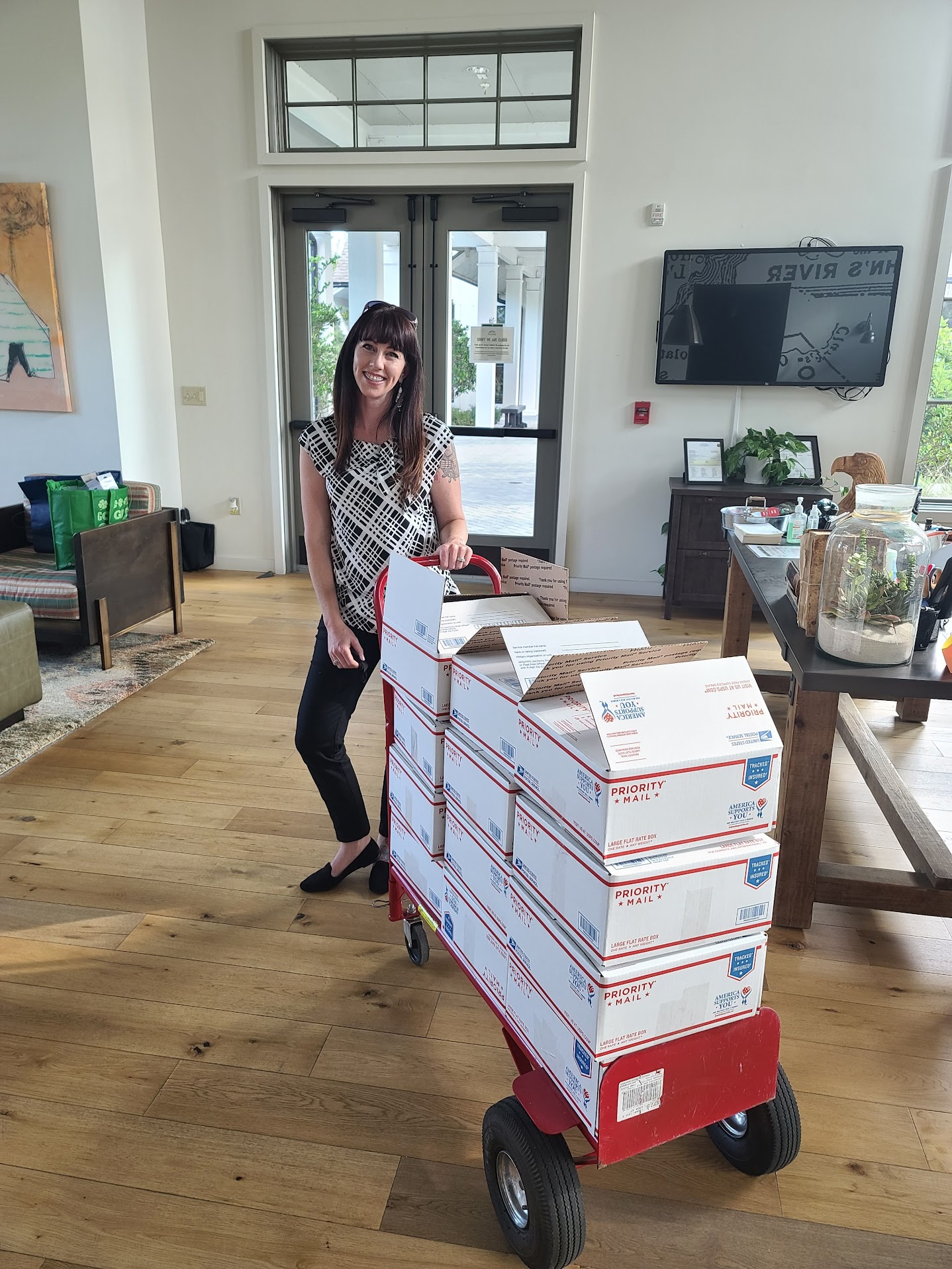 Three years ago, while her husband was deployed, our founder Amy Howell tapped into the generosity of our local community and managed to send an entire pallet of care packages to his ship. That simple act of love and community spirit birthed "Treats for Troops"!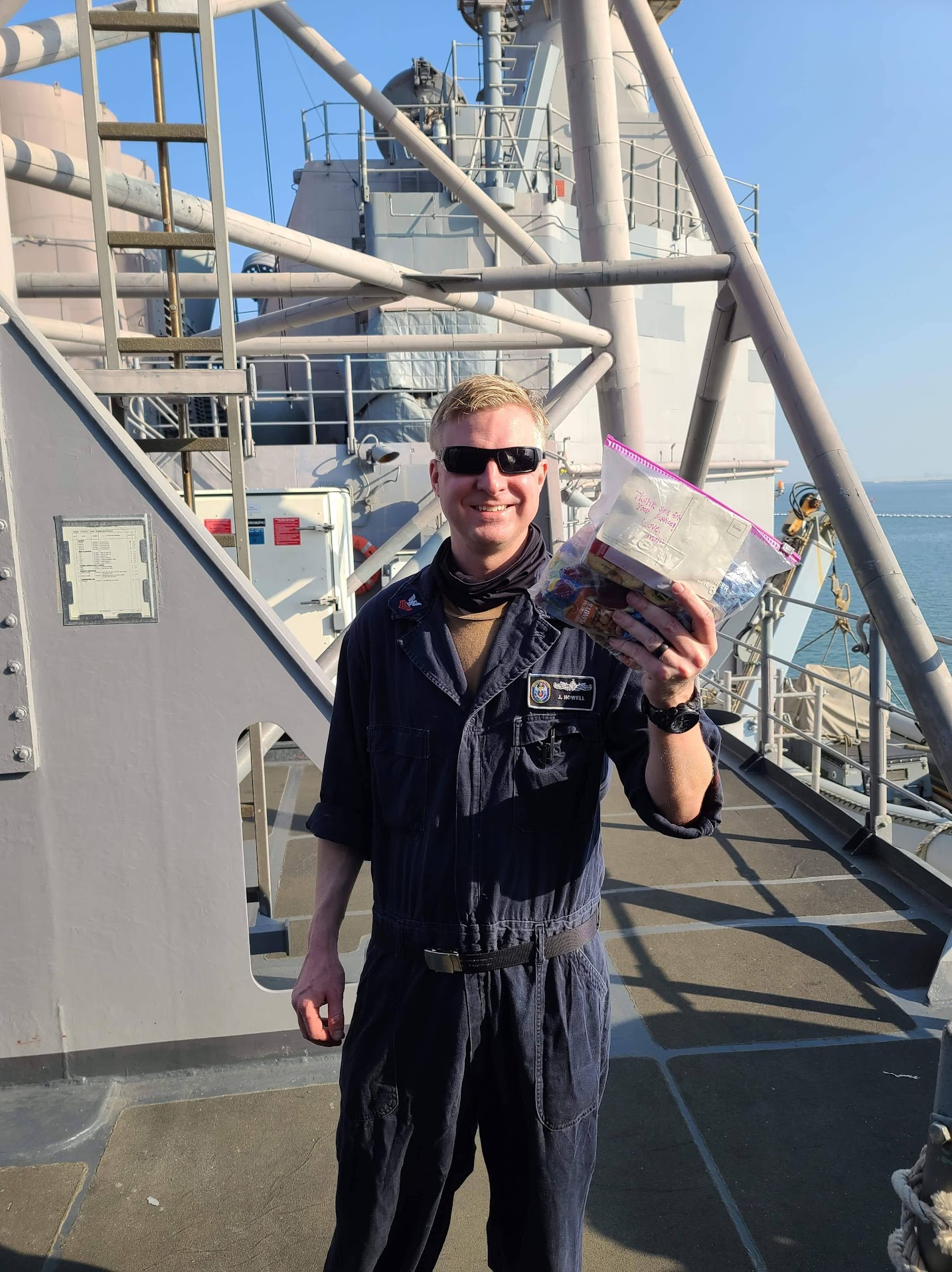 Fast-forward to today, we're on a mission to not only send Halloween candies - which by the way, is a perfect way to declutter your home post-Halloween - but also heartfelt letters, drawings, and other donatable items to uplift the spirits of our service members. Your child's drawing or letter could be the morale booster a sailor or soldier needs while away from home.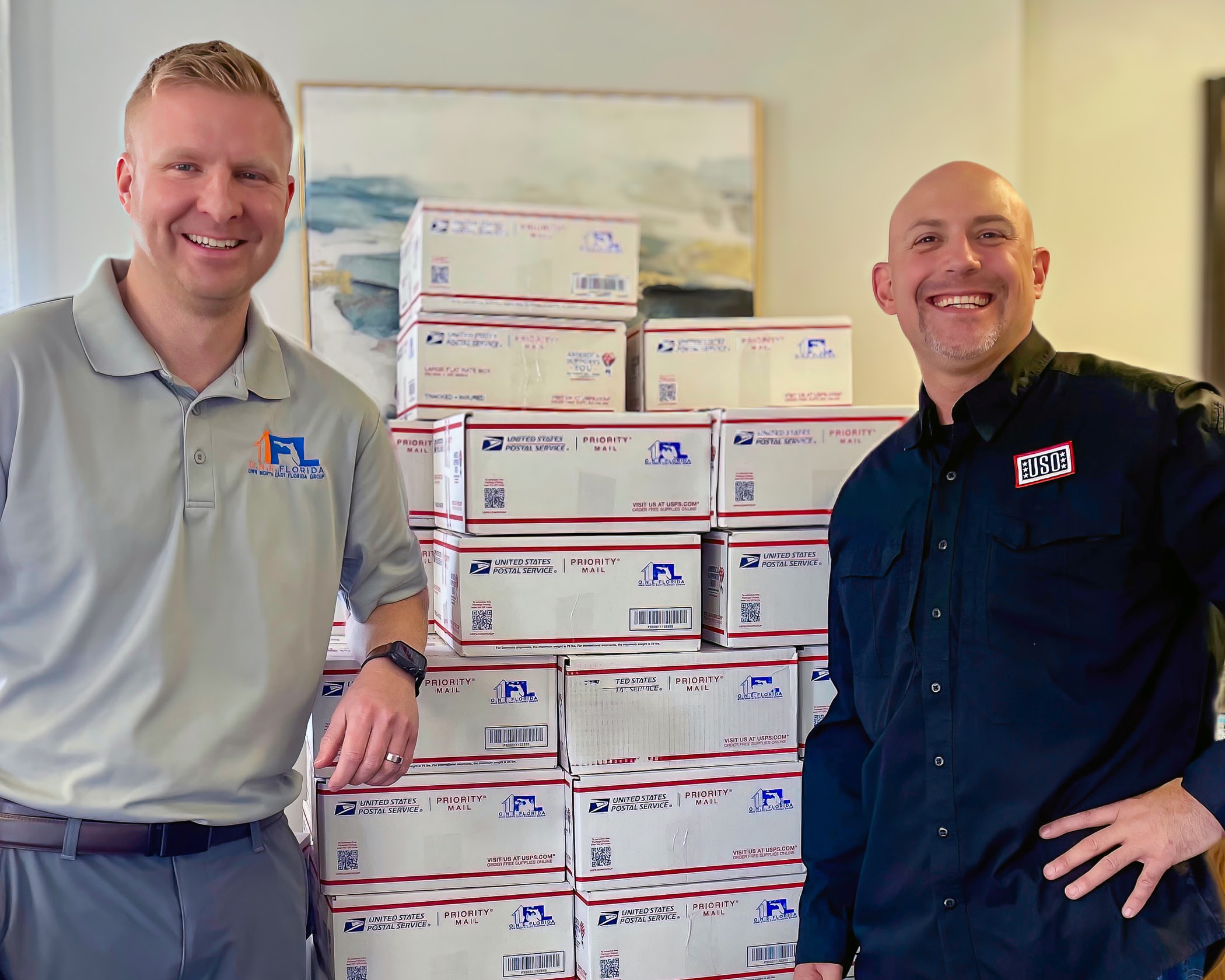 We're thrilled to announce that this year, we've joined hands with the USO and First Coast Mortgage Funding to amplify our impact. All your generous donations will be entrusted to the USO, ensuring they reach those who need them the most. Last year, we doubled our first year's efforts. With your support this year, we aim to quadruple our donations!
Join us in bringing a touch of home and a wave of appreciation to our troops.
Because every treat and heartfelt letter makes a difference!
---
SIGN UP TO STAY INFORMED
📣 Attention Supporters!
Our "Treats for Troops" care package drive was a success, thanks to your incredible support! We're now preparing for next year's initiative.
Interested in being part of our next drive? Sign up to receive updates and be the first to know when we kick off our next campaign.
By signing up, you'll get alerts for next year's care package drive, including details on how you can participate, volunteer opportunities, and other ways to show your support for our troops.
Join our community of supporters and stay engaged in this meaningful cause. Fill out the form below to stay connected!
We respect your privacy. We will never share your email address. You can unsubscribe at any time.