Marketing Strategy
At O.N.E. Florida Group, our unique marketing strategies and network capabilities result in successful outcomes for our seller clients. Our Team takes a personal and customized approach to each property we represent. We consult and advise our Sellers from the very beginning, working together as partners to determine the best mechanisms to sell your property. Attention to detail matters, and we are experts in creating and managing the presentation of your home, understanding that nothing is more important than hard work and dedication.
Preparing Your Listing
Our Team will help you prepare your home for marketing and showings, which includes engaging a professional staging consultant. Our professional stager, Gail George will walk both the inside and outside of your home giving you tips and tricks to help your home show its best.
Photography & Videos
Nearly all buyers rank photography as the most important feature on a real estate website. Our success in marketing your home is based on creating an extraordinary online real estate experience utilizing the highest quality professional photography and virtual technology available today.
Interactive Virtual Tours
More buyers are viewing properties remotely than ever before. We offer 3D Virtual Tours to provide true immersion into your home, allowing buyers to visualize the layout and navigate as though they are walking through the living space. This experience establishes a greater connection and appreciation for your property.
Digital Ads & Marketing
"We position your property in its finest light to showcase its true value with branded digital marketing. The lifestyle your home offers is just as important as the property itself, and we strive to convey that in our campaigns. Our attention to detail combined with the global reach of the eXp Realty network will expand your property's exposure to qualified Buyers beyond our local market."
Only With Us
For those who demand an elevated service like none other, there's O.N.E. Florida Group. We embody genuine and honest service, coupled with attention to detail and superb communication. We're here for you to help sell your home at a scale you just won't find anywhere else.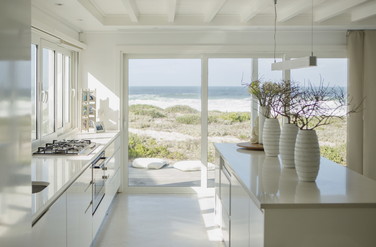 How to upsize into a bigger home
Free Seller's Guide
Comprehensive Real Estate
Seller's Guide
From Listed to Sold
If you're seriously considering upsizing, it's important that you're well informed as to what the process involves. In this guide we dive into a few important things to consider before deciding to upsize into a new home.
Sellers Tips
Explore our blog for insight about New York real estate and lifestyles you can't find anywhere else! From our custom Manhattan reports with statistics and professional analysis to in-depth neighborhood articles and local tips for living your best life…