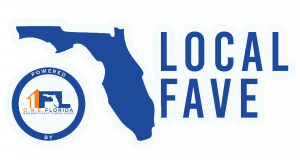 Carnival Sweets Candy Shop
Located in St. Augustine, Florida Carnival Sweets is a must-visit destination for anyone with a sweet tooth! This old-fashioned candy shop offers an array of delicious treats, including funnel cakes, gourmet popcorn, cotton candy and more. With its unique atmosphere and selection of goodies, Carnival Sweets is the perfect spot to satisfy your cravings.
The shop opened in February 2021 and has already earned a steady following for its tasty treats. From classic carnival favorites like cotton candy and funnel cakes to more unique offerings like dark chocolate covered caramel popcorn, there's something for everyone at Carnival Sweets. The staff are friendly and helpful too, so you're sure to have a great experience when you visit.
"Cotton Candy Buritto"
At Carnival Sweets, they are especially proud of their signature cotton candy burrito. Featured on Tik-Tok, this sweet treat is the perfect combination of fun and flavor. So if you're searching for something special, be sure to check out the cotton candy burrito!
If you can't make it to the store in person, don't worry – Carnival Sweets also offers delivery through DoorDash. You can order your favorite treats from the comfort of your own home and have them delivered right to your door!
Whether you're looking for a fun day out or just want to indulge in some delicious sweets without leaving the house, Carnival Sweets is the perfect place to satisfy your cravings. Stop by today and treat yourself!