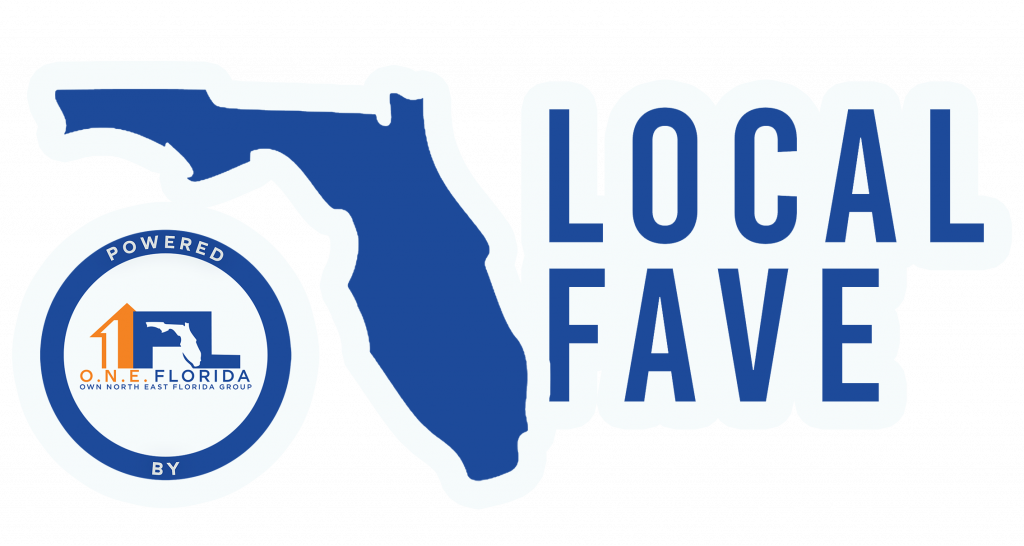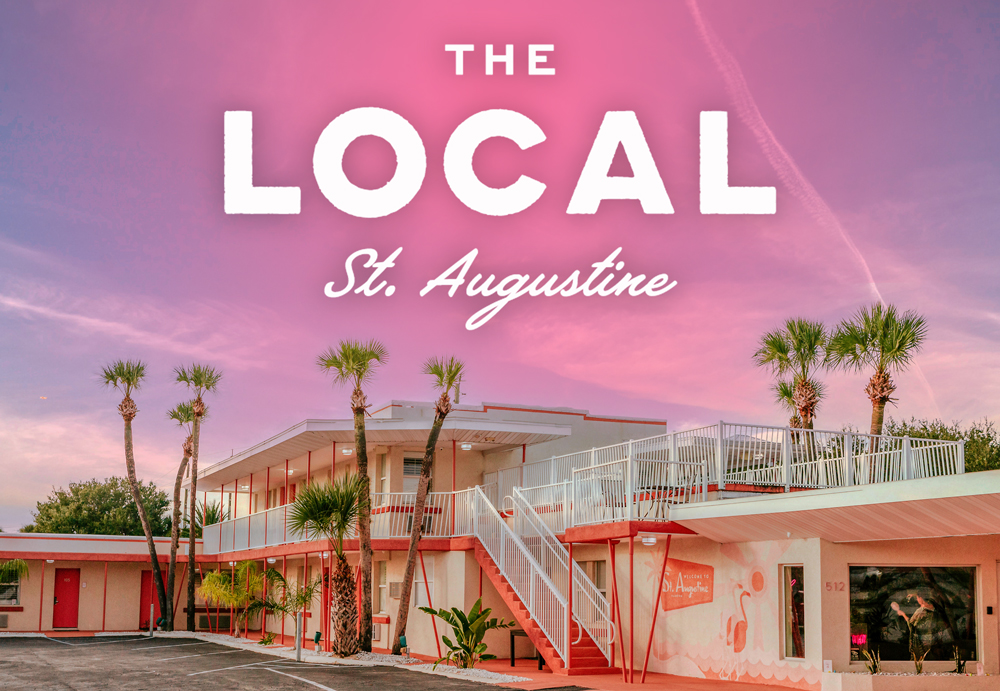 Pulling up to 512 Anastasia Boulevard you feel like you are transported back in time to the 1950s. The eye-catching vintage pink, 21-room property, adorned with flamingos and palms and a retro-style pool, gives an Old Florida feel. Are you wondering what business I am describing? I recently visited this local gem, a favorite of many,
"The Local St. Augustine "!
"The Local St. Augustine" History
In October, 2021 husband-and-wife team, Adam and Leila Bedoian, opened The Local St. Augustine. The motel was originally built in the 1940s, "When roadside motels were the standard accommodation offered in the Sunshine State." The Bedoians revamped the motel, making fun improvements like newly decorated rooms, pool upgrades, and fresh landscaping. Their vision for the inn has proved to be a success, and the proof they are hitting the mark with their customers was by being named number one out of twenty motels from around the country in  USA Today's 10Best Readers' Choice travel award contest for Best Roadside Motel in 2022 .
The Stay
This pet-friendly, 21-room boutique-style inn has something else for the modern traveler—using the latest technology, Adam and Leila have created a completely digital and contactless experience. "Guests book their stay on our website and download our app for easy check-in and check-out directly from their phone, which doubles as their room key," explained Leila. She also mentioned they offer an exclusive app with information on local attractions, where to eat, events, and more.
Downtown St. Augustine
Perfectly located on Anastasia Island, just south of the Bridge of Lions, near the  historic downtown Saint Augustine  and only minutes to  St. Augustine Beach  or  Anastasia Beach . During your stay, besides the retro-style pool and other amenities coming soon, you will also receive free complimentary gym access at  Anastasia Fitness  and easy access to bicycle rentals by  Drifters Beach & Bike Rentals  with an outpost on-site. Another fabulous thing about their location is you can easily walk or ride a bike to places
to eat or drink like;  Osprey Tacos ,  Juicy St. Augustine ,  Odd Birds ,  Sarbez ,  Gas Full Service Restaurant ,  Llama Restaurant ,  Growers Alliance Cafe and Gift Shop , or  Old Coast Ales . Plus, within a short drive, you can also eat at  Beachside diner,   Conch house , and a variety of restaurants downtown. Looking for other things to do during your stay, check out  Old Town Trolley Tours ,  Ghost City Tours ,  St. Augustine Experiences , and  Anastasia Waterspouts .
My recent visit to The Local St. Augustine was one I thoroughly enjoyed. Part if its charm is the bubbly and quick-witted owner, Leila, whose passion and love for their motel was evident and captivating during my tour. While the digital experience of the property is unique, you can see quickly that customer service will always be their top priority. When planning your next visit to St. Augustine, be sure to book some time at this local favorite, and for the locals, book a date weekend here soon! You will be glad you did. To learn more about The Local St. Augustine, follow them on instagram  @thelocalstaugustine  or on Facebook at  The Local – St. Augustine.
Book a Stay at
"The Local St. Augustine"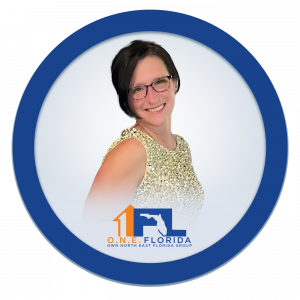 Blog by Machell Klee
REALTOR® O.N.E. FLORIDA GROUP